Testimonials
Be apart of the many successful transformations
BELOW ARE THE EXPERIENCES OF CURRENT AND FORMER CLIENTS OF CE PHYSIQUES. EACH STORY BELOW IS PERSONAL AND FROM A REAL CLIENT THAT HAS RECEIVED COACHING OR IS CURRENTLY BEING COACHED BY CUTTING EDGE PHYSIQUES!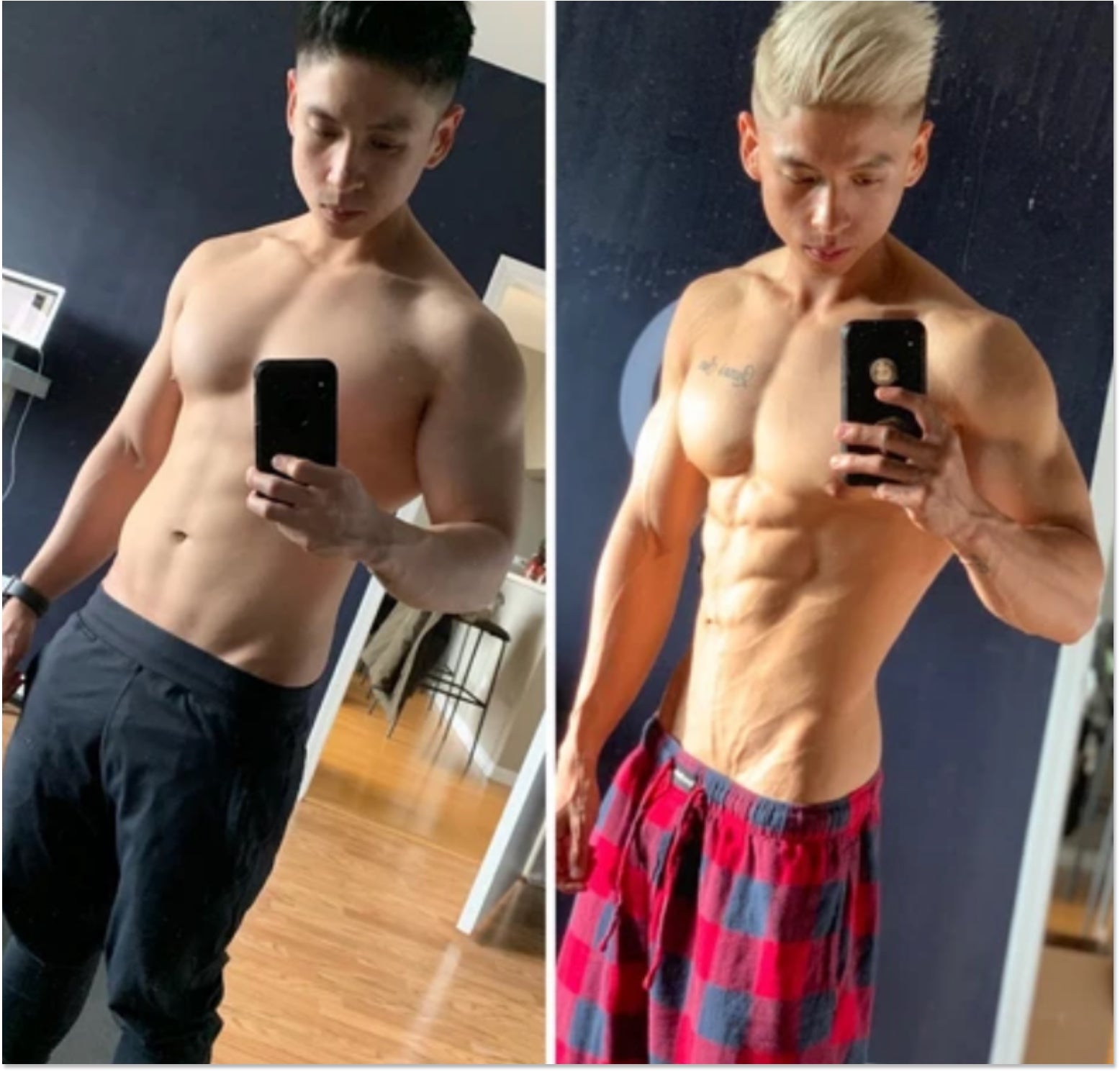 Chris and I have been working together since 2015. Truth be told, I was a bit skeptical about investing in online coaching at the time because the service as a whole was still relatively new within the fitness industry - but Chris immediately captured my attention with his approachable personality and availability early on. Email, social media, you name it - if I had a question (big or small), he was there.
Shortly after that, he gained my trust with results. My initial problem was that I found it hard to transition away from the typical "clean", "bro", highly-restrictive dieting world and into the principles of flexible nutrition. Chris was able to provide the structure, education/expectations, and accountability needed to help me not only tackle those roadblocks, but excel past them - sustained body fat loss, muscle/strength gains, improved energy levels and more. 
Fast forward to 2019 - I finally decided to compete in my first natural bodybuilding show to make my dad proud (who unfortunately had just gotten sick a year prior). Reconnecting with Chris to be my contest prep coach was a no brainer - he not only had the professional athlete experience himself, but he also already knew quite a bit about how my body responded to nutrition and training from previous years. In our first show, we were able to win 2nd place in the amateur class and 3rd in the debut class. As you'll see in the before-and-after photos, this was a true super saiyan transformation.Since then, Chris and I have been really good friends. He'll catch up with me from time to time and ask how things are going in Chicago (where I live), and I'll of course do the same. So if you're considering having Chris be your coach (whether it be for general weight loss or contest prep), I'd tell you not to waste another minute and do it. It might just be the very thing to change your life around.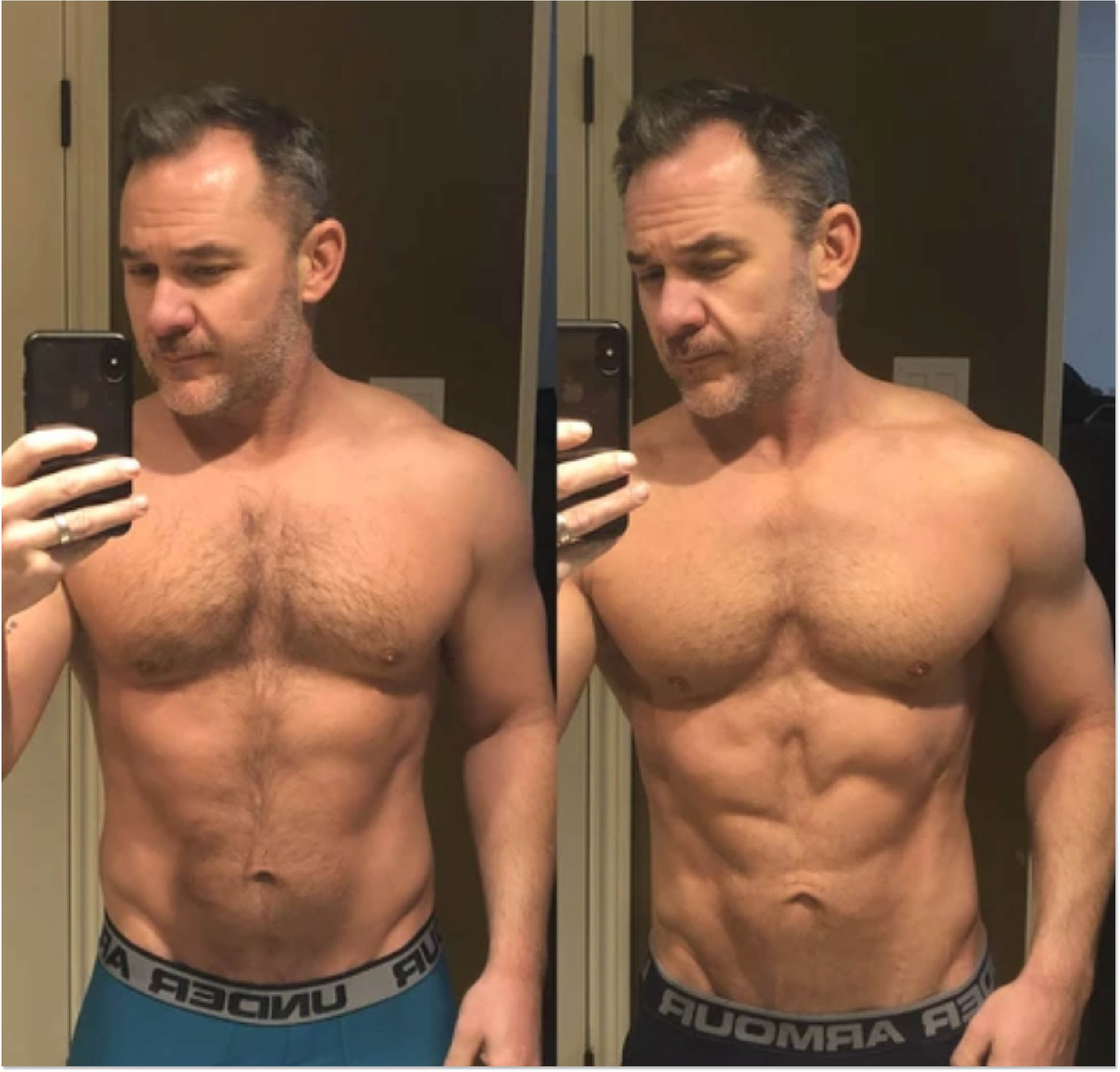 I hired Chris to help me with my physique goals and he didn't disappoint. Over the course of 12 weeks we went from 193 to 176 pounds.Most importantly, we accomplished this while maintaining a healthy relationship with food. There was plenty of flexibility and enjoyment in my diet - nightly cereal, weekly date nights, and even a few drinks every week.Chris is more than just a human macros calculator. He really understands the journey and can help keep you on track both mentally and physically.By the end of our time together we were adding calories back into my diet and even having refeeds a couple of times each week, which worked great for my lifestyle.Chris is very relatable and just a great human being in general. I'm a coach myself and knew he would be a great fit, and I wouldn't hesitate recommending him to anyone who wants to improve their physique.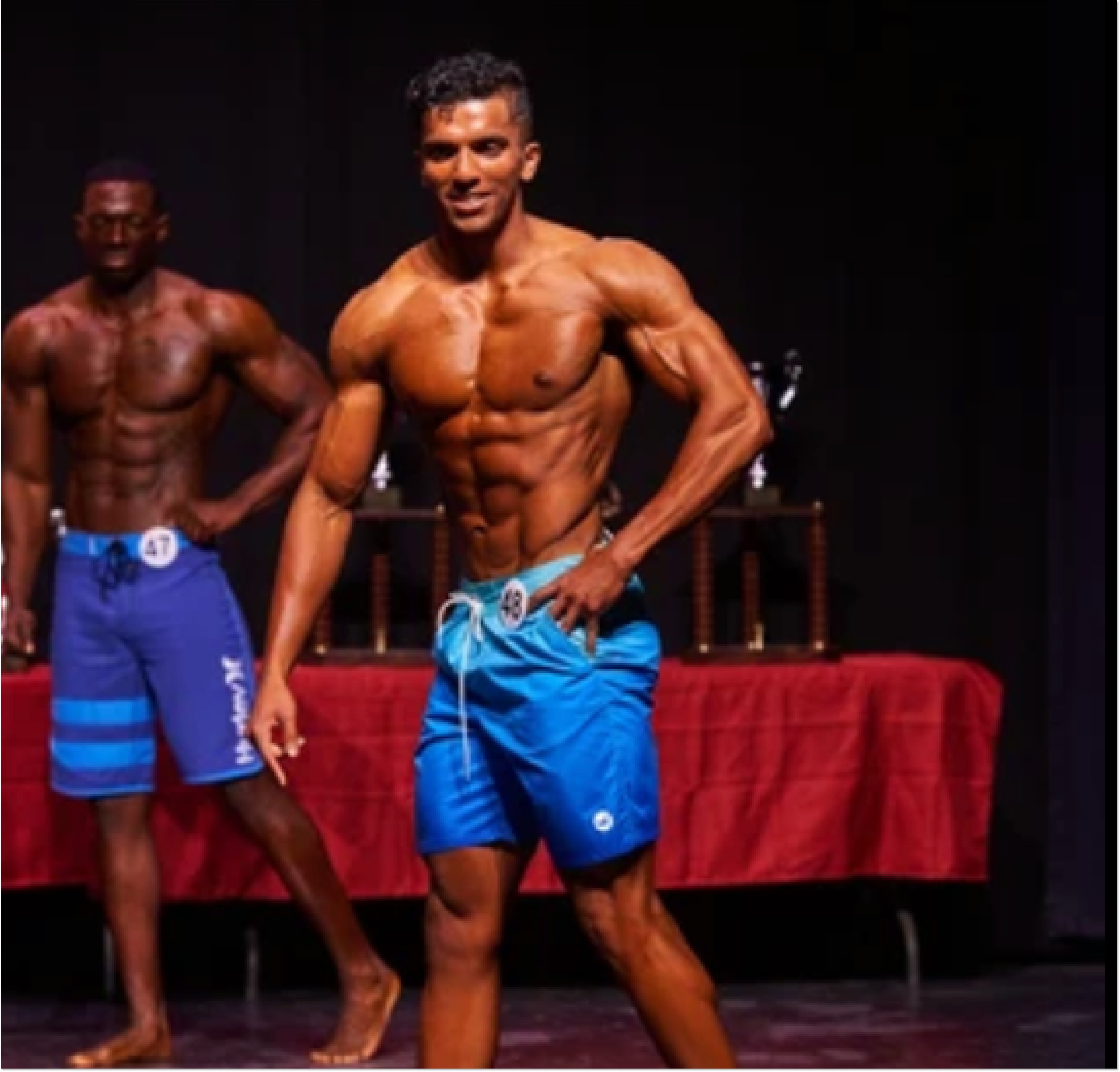 Three years. I had over three years of lifting experience – and all the fad diets and workout routines that come along with "experience" – when I came to Chris, but it was during the six months I spent with him that I realized how far I could really push myself. I had never hired a coach before and was wary of personal trainers, but I wanted to really make the stride to transform my body so I thought I'd give it a shot. I didn't really know where to start in looking for a coach; I knew I needed to do research before making the financial commitment, but most of the coaches I contacted seemed very aloof and hesitant to spend too much time on a "potential" client. Cutting Edge Physique was completely different; before I even made the commitment to join the program as a client, Chris was very willing to spend his time in answering my bucket-load of questions. I told him about my goal to compete and win a Men's Physique show, and that's exactly what we did. Chris laid out a game plan of how to properly bulk and flow into a smooth transition for a soft cut afterwards. I was NOT the best client; I missed check-ins often and went over/under my nutrition plan habitually. However, Chris was always quick to personally message me about these fluctuations and he made adjustments immediately rather than waiting for the next check-in a week later. I believe what makes Chris the most unique coach on the market is his genuine care for his clients' success; he will respond to messages nearly 24/7 (the man doesn't sleep, I guess), and is always willing to work around roadblocks. We won a Pro Card at my first-ever competition this past year, and I can't thank Chris enough for investing in me during our prep.

When I first started this program I thought I had it all figured out. I was working out 6 days a week yet not losing any weight. I was weight training with little to no cardio. My food consisted of multiple cheat meals followed by under eating out of guilt during the week. I hit a plateau for over two months and noticed that I did not have the muscle definition I wanted nor a sustainable nutritional lifestyle. That's when I knew I needed a coach. I reached out to Chris and he set me up with macro nutrient focused goals, and a strict training program. Words cannot describe the level of respect I have for him! He has taught me so much and I have never been in better shape! Almost everyday I get told I look great and for me, that is huge! Chris is an excellent coach whose drive to push people is incredible. Each day he pushed me, and every week we had new goals. This picture was at my goal weight of 145, something I hadn't weighed since high school! Now our new goals are to build and then compete in the fall of 2020. All I can say is Chris you are amazing and I am so THANKFUL to have such a wonderful coach like you! Let's keep the grind going!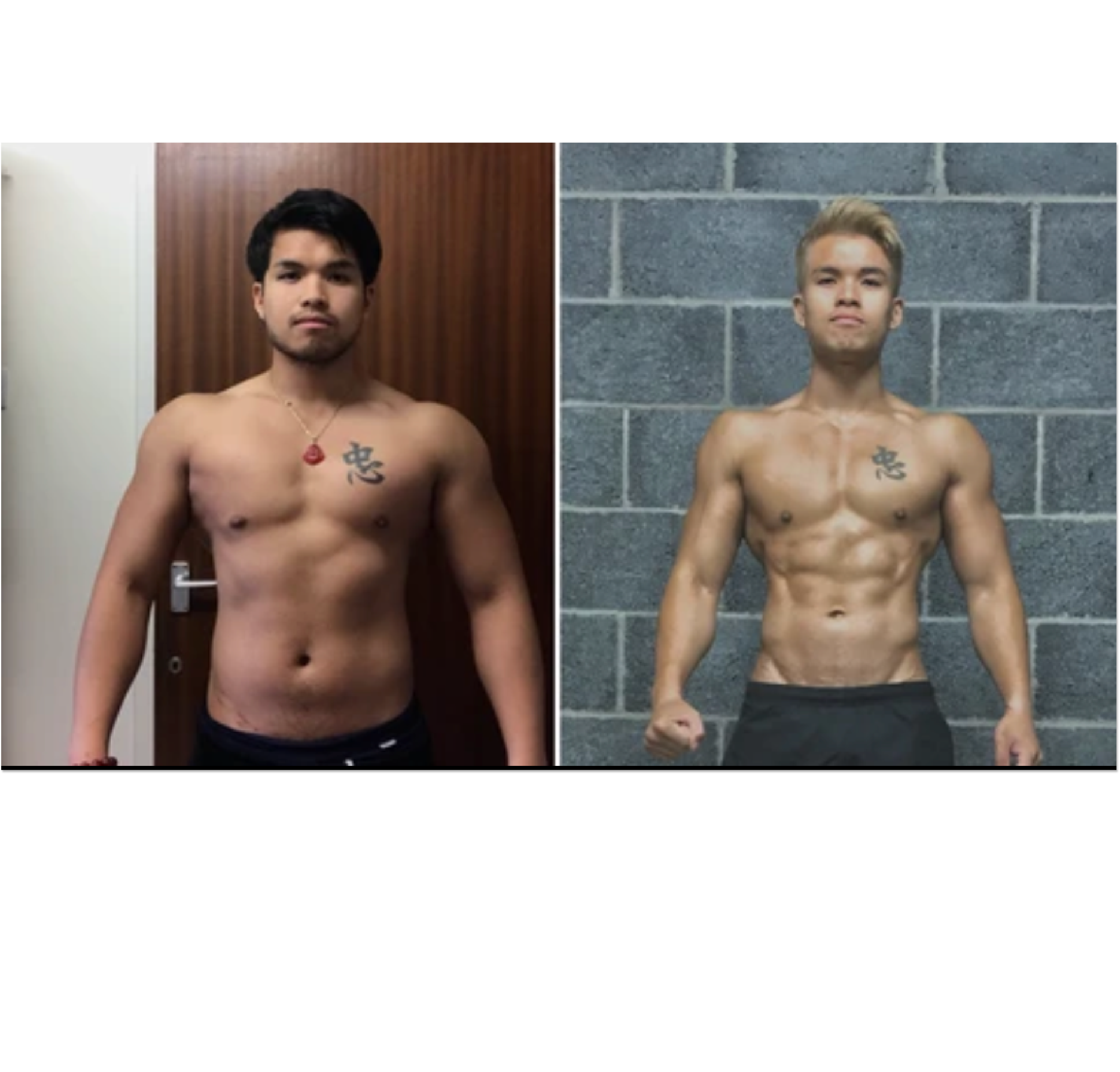 Chris has been phenomenal to work with! He is a one of a kind!I'm so happy because he was supportive, professional and engaging. All feed back was relevant and extremely helpful! I'd recommend the plan for anyone who is serious about becoming shredded!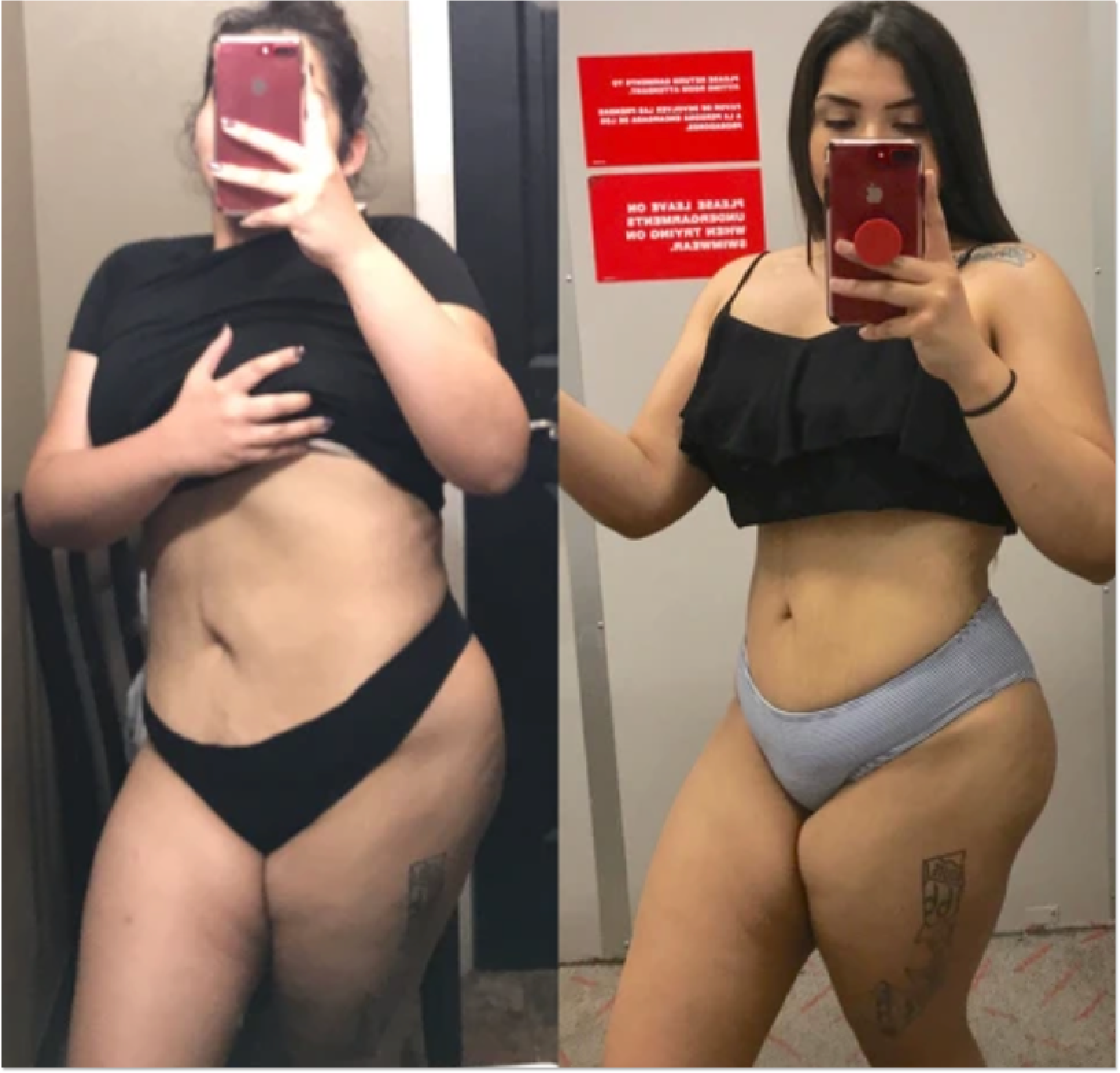 Prior to finally contacting Chris Elkins for help I watched him through social media. His physique, process, and training stood out to me; plus, not to mention his online coaching and client transformations as well. I had just hit a rough plateau and I was stuck around the same weight for around a year. I was starting to feel hopeless to see the scale move.. so what'd I do? Probably the biggest rookie mistake and increased my cardio drastically and ate less. When I started with Chris, his adjusted calorie/macro intake for me seemed like so much at first! I even remember complaining to him a whole bunch about being full/bloated. He did an amazing job at always keeping my head straight no matter what I was dealing with at the time, and was beyond understanding. As we worked our way through the 8 weeks, the bloat went away as I adjusted, and I began to feel even hungry most days.
I pushed my body through a whole new level in the gym with his designed training program. Prior to starting with him, as mentioned I did a lot of cardio but also a lot of body weight exercises and way too much accessory work. I was beyond terrified at the thought of starting big compound lifts such as squat/deadlift/benchpress, and Chris helped clear all that doubt in my head in no time. Right off he asked me to send videos of myself completing each compound lift for review and then he responded with feedback, techniques and even videos to help with form. This, and along with his method of warming up prior to each exercise is what has allowed me to progress so much in my training. I love and enjoy the bigger movements now, and often get complimented on my training and form in the gym! Chris, his program, and his ways have all helped boost my confidence sky high.

I was 182lbs on Day 1 Week 1/8, my last weigh in on Day 56 Week 8/8 was 167lbs. A total of 15lbs I lost under his coaching and guidance in only 8 weeks. He helped me spark my own motivation back up that I had lost after being stuck at the same weight for so long…  

The amount of knowledge I learned about tracking, macros, weighing, and training will forever stay with me. Reaching out to "FatherFit" was the greatest decision and challenge I have made yet. I without a doubt would highly recommend his coaching to anyone, beginner or advanced; and, I often recommend his Instagram page to many others simply because he is always putting his work out there for us being the generous guy he is. The content and knowledge he shares on there is always something to look forward to. He's kept me wanting more and better, and I'm going for it. I started his program Max-Hype and after reviewing it I cannot wait to see how much strength and knowledge I'll gain.I know I'll always have a friend to reach out to if I ever need some help, and I'm not quite sure most people could say that about their previous coach.I'm assured Chris will be cheering me on, he has been just excited about my whole process as I've been, and he's even asked me to stay in touch and not hesitate to ask for help. Of course, thank you could never be enough, but I'll continue to make him proud.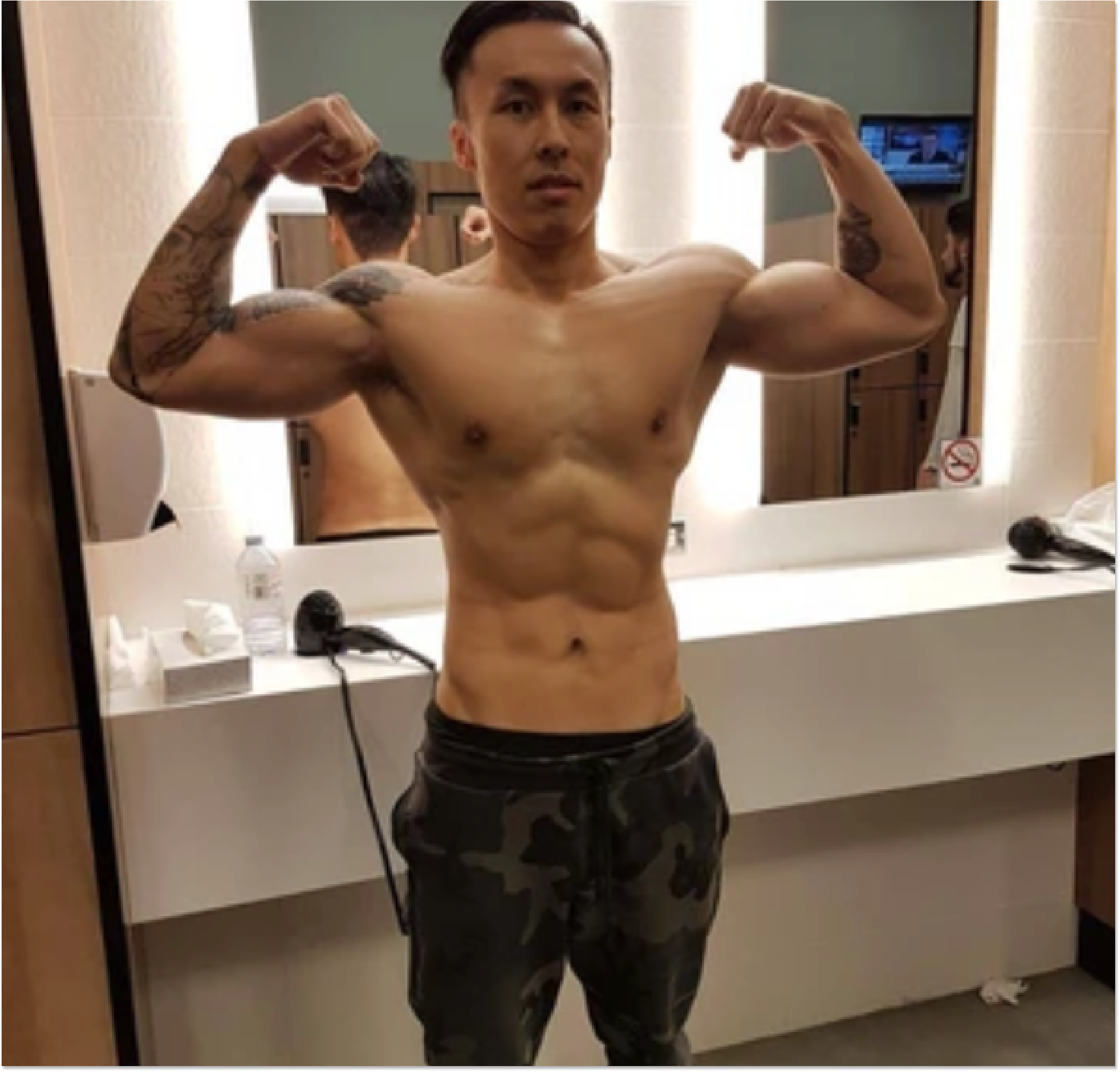 I discovered Chris on IG after looking for an online coach. I've been lifting weights consistently for over 10 years but I felt I never got the body definition that I wanted for the work that I was putting in. While I put in the work at the gym, I didn't really know what the best method was to gain lean muscle and lose fat. I used to think carbs were the enemy and should be avoided like the plague (more on this later). I tried all the "diets" - intermittent fasting, carb cycling, keto but I never found the results to be sustainable over the long term. There is so much information out there that it's hard to figure out what works and what doesn't. My goal was to gain lean muscle, lose body fat and to get some muscle definition. Enter Chris…What really stood out to me about Chris based on my research was the fact that he seemed like a down to earth guy with a normal life (I.e. wife, kids, full time job, online coach) but he still had a crazy physique.
This appealed to me because I wanted someone that didn't focus 100% of their life to the gym/diet since I'm just a regular guy working a 9-5 job with a wife, friends and a social life. I was able to relate to Chris on this level and thought to myself "if this guy can have this physique while juggling the daily challenges of regular life then I can too". This made me confident enough to take the plunge and request his coaching services. Chris is my first coach and I was entering uncharted territory and had no idea what to expect. I started my coaching sessions with Chris back in March 2017 and purchased the 6 month program. At this point in my fitness journey I felt I had plateaued and did not know what to do to gain muscle and lose fat. I was around 185 but I felt flat and was no longer seeing the progress I expected at the gym. Strength plateaued and I didn't have a lot of muscle definition. Chris taught me the basics of weighing my food, tracking macros, being flexible and trusting the process. I thought I was eating and exercising properly before but man was I wrong. I used to think carbs were bad and that I should avoid them at all cost. I also didn't weigh my food before and I did a lot of exercises with the incorrect form. As a result I felt and looked flat and plateaued physically and mentally. Chris was very friendly and supportive from the start 

and I felt comfortable with him. He taught me the proper form of many exercises (I learned I was always doing half-squats) and about flexible dieting. We lean bulked for 4 months (March -June 2017) and we eventually increase daily carb intake to 400g a day. Chris was able to convince me to trust the process and that in order to gain muscle I would have to be ok being in a surplus and gaining weight and fat at the same time. At this point I ballooned to 197lbs but I was breaking all my previous PRs on many compound exercises (which I was now performing with the correct form). I felt strong and was having fun at the gym again. I was seeing and feeling the progress. At this point we started the cutting phase. We switched to another work-out program, increased the cardio, decreased the carbs gradually and started discovering the gains underneath the fat. We cut for 2-3 months and I was very happy with the results. I am now down to 180 and I love the way I look. However, even more importantly is the fact that I love the way I feel. I have more energy, I feel stronger and more confident at work and at the gym. My gym friends and basketball buddies can't believe the change in physique always ask me what's the secret. I just tell them "get Chris as your coach" because he will teach you what you need to do to get results. I loved my time with Chris and would recommend him to anyone that wants to learn about bodybuilding, nutrition and living a healthy lifestyle. My only regret is not reaching out to Chris earlier. Chris makes the gaining and cutting phase fun and he taught me the basics of what I need to do to ensure long term sustainable healthy results.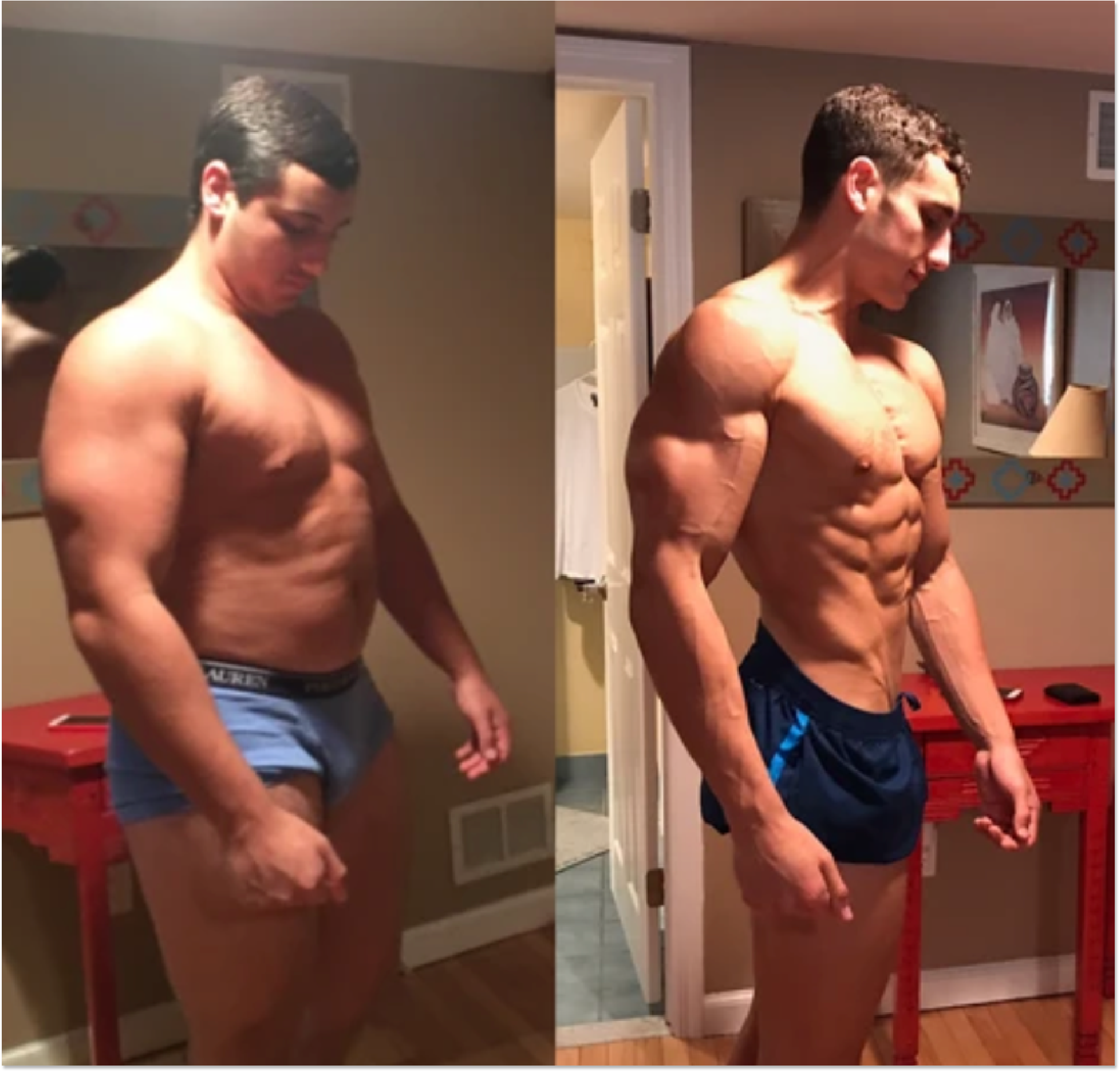 When I was getting ready to begin my contest preparation I was looking for a coach that would be involved beyond the surface level. In the past I had coaches whether it be during off season or contest preparation who would only be willing to communicate once a week and the communication was very robotic and simply an instruction, no further questions. Something in my gut told me to go with Chris that he would be different. Right off the bat my initial instinct was correct. Chris was always available for any question and even just to chat about life, something I truly appreciated. Coaching with Chris was more than just getting a fitness coach online, it was gaining a friend who truly cared about my well-being and success. I began very overweight during my bulking phase at 220 pounds and we got down to about 180 through the half year mark. While initially my goal was to compete I had lost my self-confidence and the ability to believe I could go any further. I didn't express this to Chris initially rather I just stopped checking in thinking he would forget about me and life would go on. But, he took the time to reach out to me when he did not have to, to ask how I was doing and if anything was wrong. I told him I could not take the diet anymore and did not know if I was cut out for competing. It might seem simple, but his response was that he believed in me and saw my potential, and his confidence in me was the push I needed to get back on track. We stuck it through and I ended up losing another 20 pounds to get on stage, totaling 60 pounds of weight loss. I won my class in my first bodybuilding show and I could not have done it without the support and knowledge from Chris. I am forever grateful for the kindness and support Chris has shown to me, he changed my life and helped to make this the best year of my life thus far.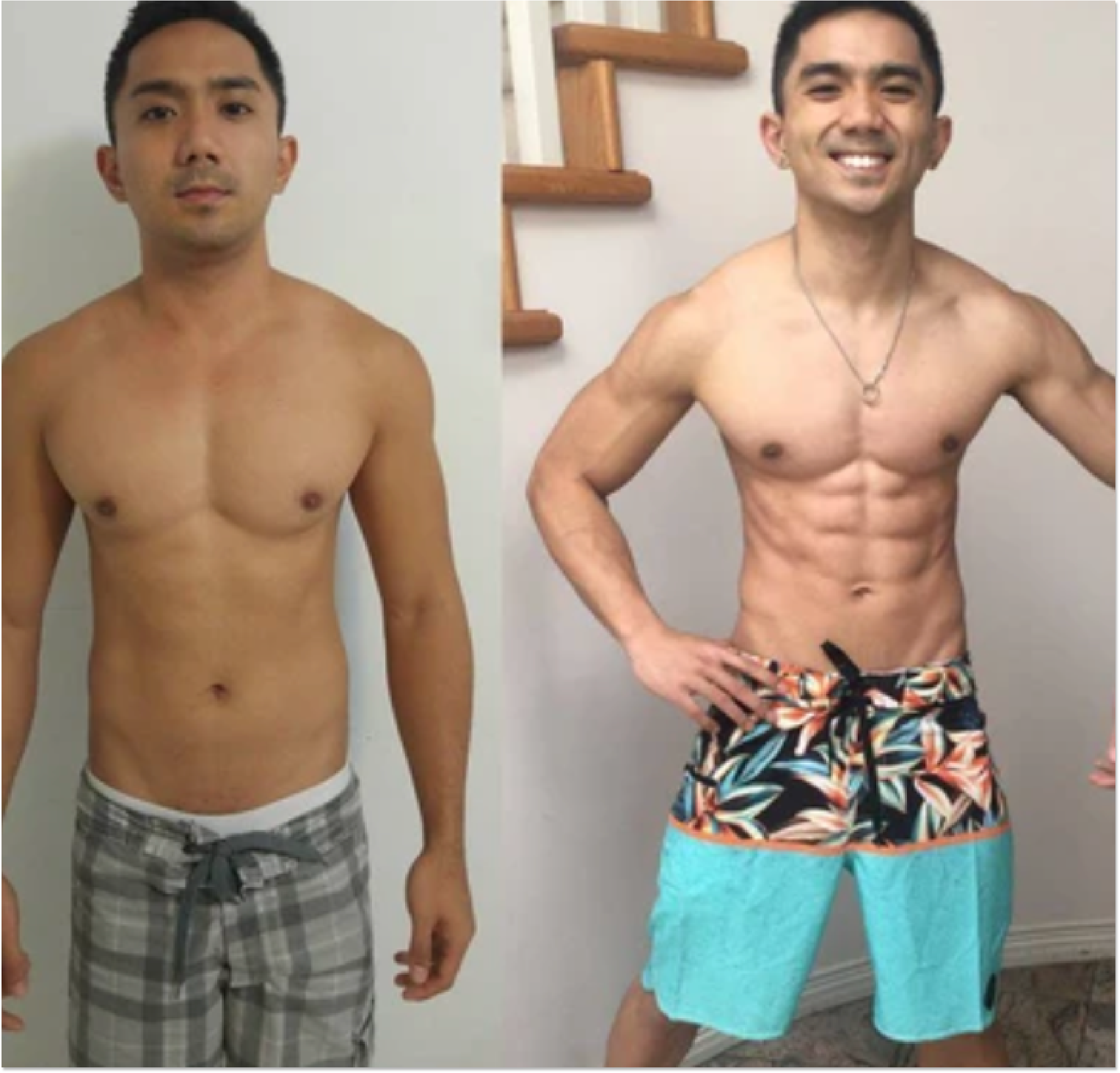 How is it working with Chris Elkins? I do not even know where to start. I learned so much from him. He made the grind fun and addicting. I did not even know it was possible to enjoy a difficult and challenging grind. My journey with coach Chris was 6 months long. I came to him as a novice lifter with an average physique. My initial goal was just to look better than average but he motivated to me to go further and we later on decided to compete for Men's Physique. Even though I was only lifting for little over a year, I came prepared and looked good. My friends and family were surprised with how I looked on stage. I was shredded and conditioned. I looked like someone who had a lot of experience with lifting and proper nutrition. Working with him was one of the best decisions of my life. He definitely changed my life. I would definitely recommend working with Chris Elkins. If you are someone who wants to get into bodybuilding or just someone who wants to add proper fitness and nutrition to their lifestyle, Chris can help. He will guide you through everything from counting macros to proper lifting. He is a great coach, inspiring individual and an awesome friend.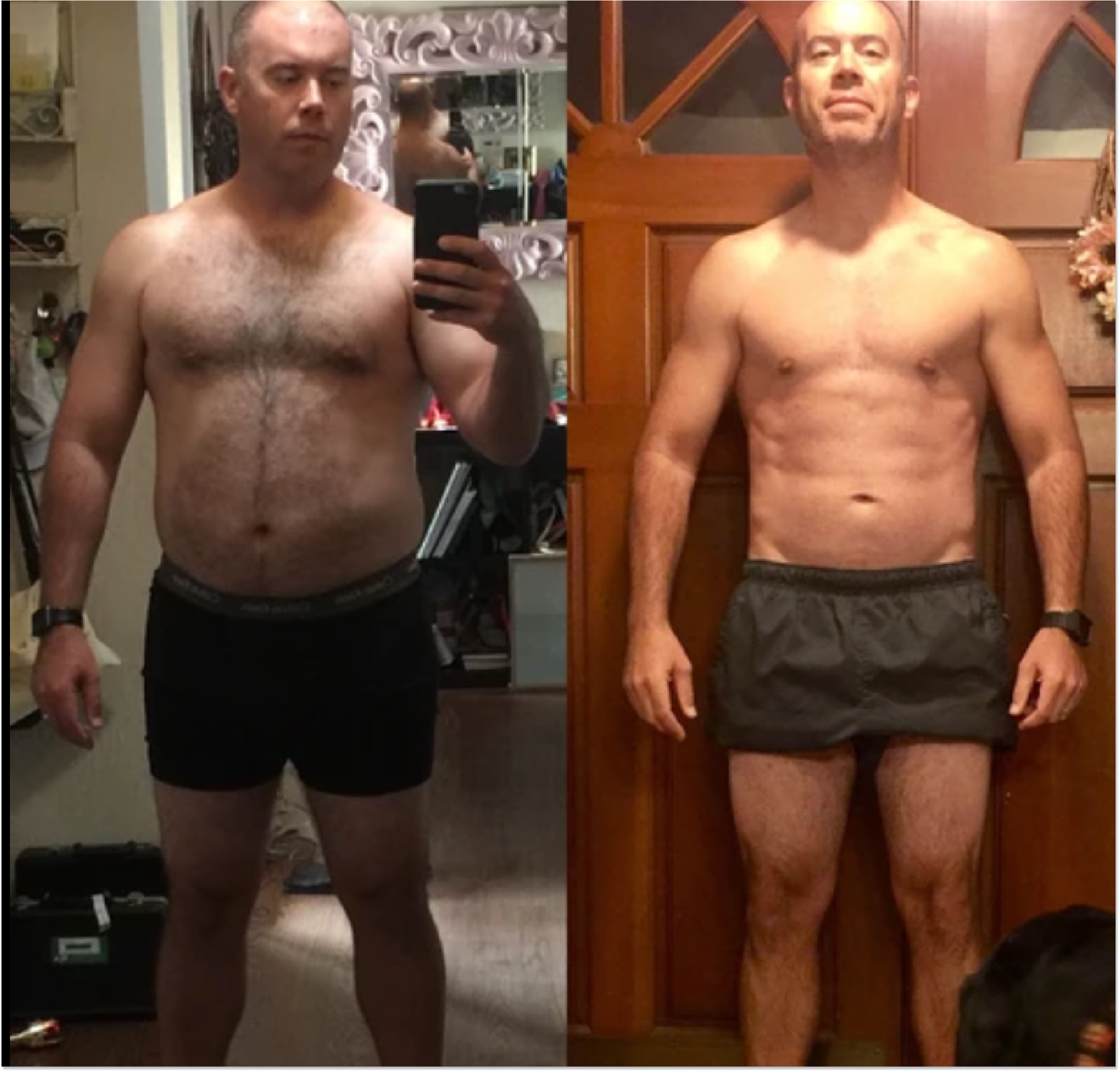 Powered by AZEXO Shopify page builder