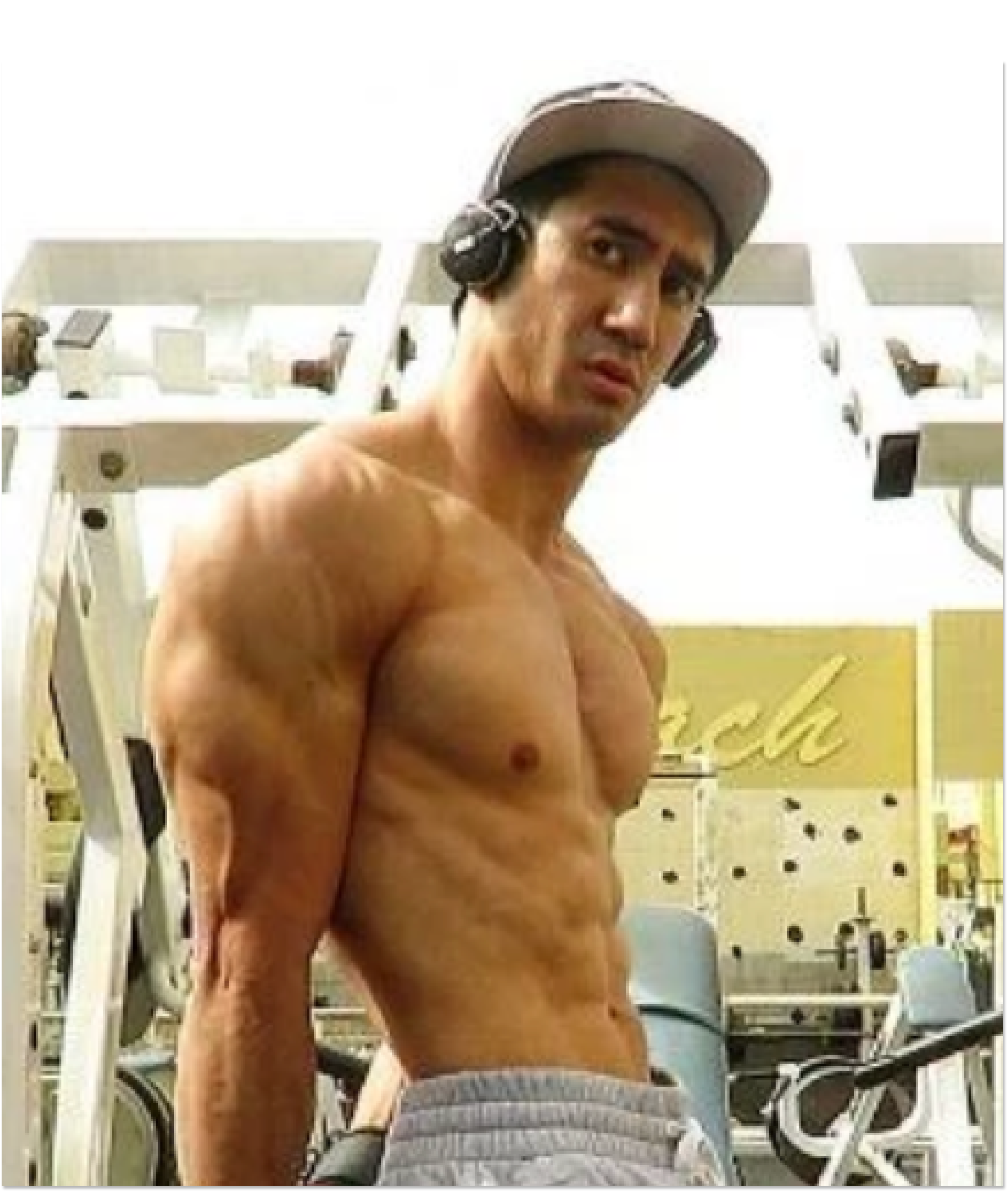 My Journey with Chris was a little over a year. I started as a novice lifter not knowing what macros were. We came to a goal to compete in a bodybuilding show. Chris carried me the whole way through the process. He was able to help me put on a considerable amount of weight. I started the program at 157lbs and bulked to a healthy 173-175lbs. Then the fun started. We started our contest prep. Chris made it an enjoyable process. Never did I feel too overwhelmed or that the process was hard in anyway. As the weight dropped I saw what we built underneath the fat and I liked what I saw. At show date we got to 147lbs and under 4% bodyfat! I looked incredible. My first contest was an NPC Show despite having the odds against me as a lightweight competing in the middle weight division I was able to place 4th in Novice and 5th in Unlimited. We weren't done yet. We continued to diet and really dial in my conditioning for another month in preparation for another NPC show. This show I was able to place 3rd in my desired division. I was really happy with the outcome and it was a thrill to see my body at its peak conditioning. Chris helped me with posing and handled my peak week. The whole process was fun, exciting, and a dream come true. I'm really looking forward to having him handle my next competitive season in 2018; This time it'll be with the WNBF. I would highly recommend Chris to anyone that wants to make the fitness lifestyle for themselves. He is understanding, easy to get along with, and is able to connect with his clients. He's very knowledgeable in the bodybuilding competitive world and will take you to your best physique possible. He's also not afraid to say what needs to be said to keep you on track. On a couple occasions he had to set me straight, lol. Chris became more than just a coach; he became a brother and a friend.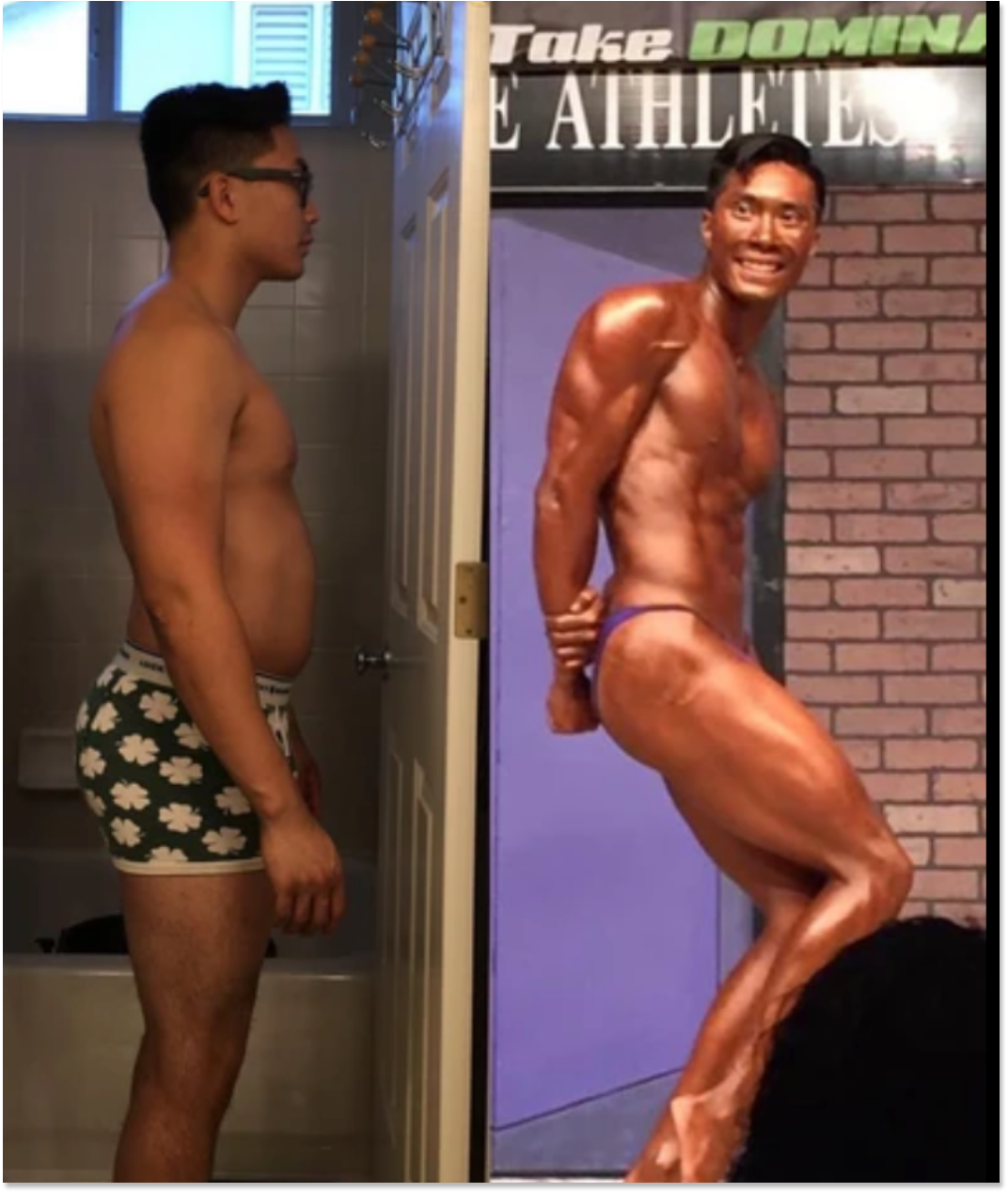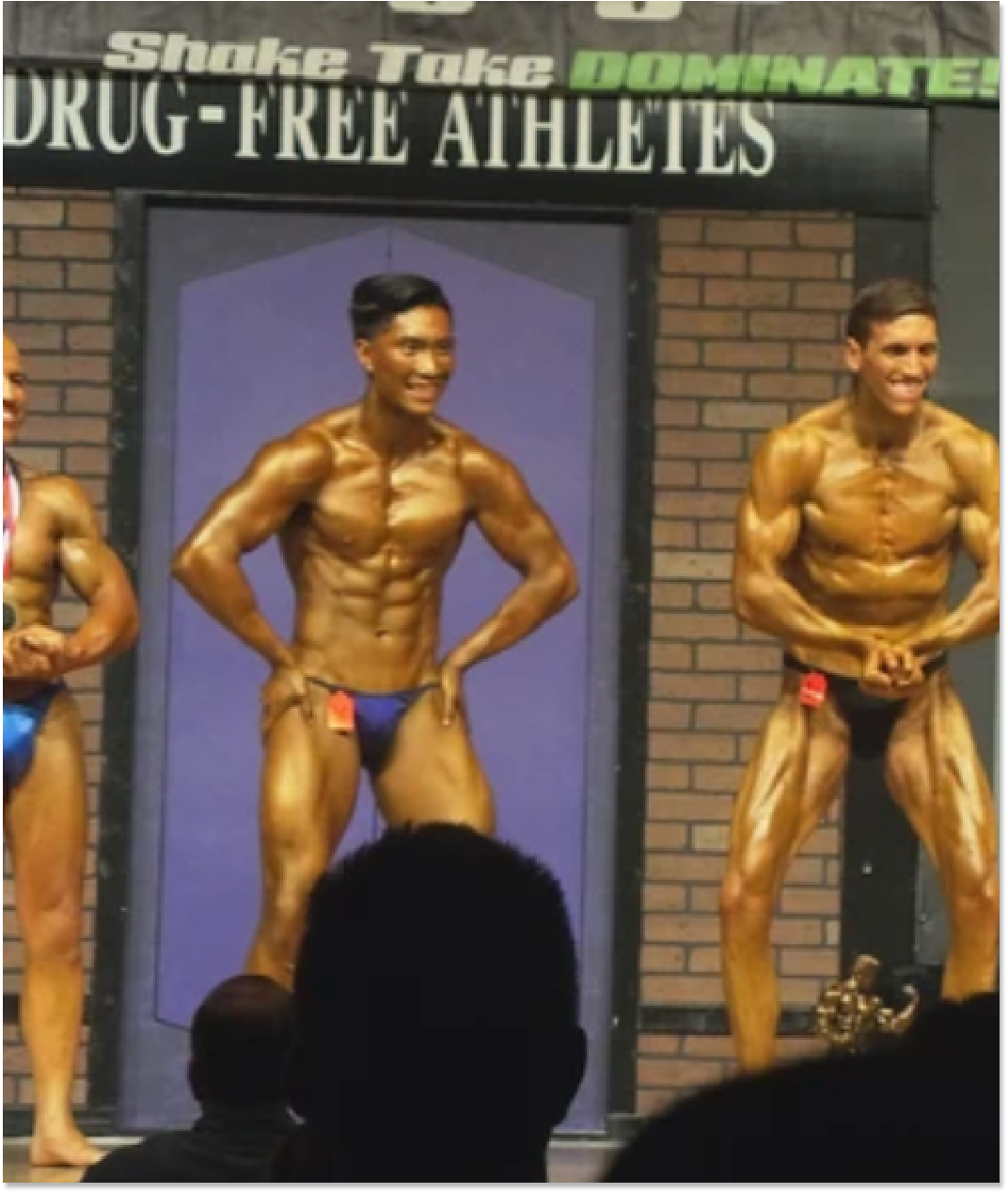 I first started bodybuilding seriously as a junior in college. Armed with only the knowledge provided to me by a few friends and YouTube, I began my fitness journey. I completed a bulk and cut season with solid results. That early into my bodybuilding career, I preached about eating ice cream and pop-tarts through a cut, with little to no acknowledgement of the need of a balanced diet.
I met Chris at the San Jose Fit Expo back in 2014 while he was working the LoA booth with Ogus and Lavado. Fast forward some time (and many pounds of fat) later and I was looking to do my first competition. Many of my friends told me that contest prep could be done without a coach, but after a few weeks of "coaching" myself, I realized that, at least for a first-timer, I needed a coach to push me and keep me accountable. 
Knowing Chris' experience and knowledge in bodybuilding and contest prep, I knew he would be a great coach. I got in contact with him immediately and like any other good friend, he took me under his wing. I started my prep for the NGA Folsom Natural Mr/Mrs California 30 weeks out and 25-30lbs over stage weight. After a quick and detailed questionnaire, Chris provided me with a workout regimen and spreadsheet to track my weight and caloric intake. Every Sunday I'd check in with him via email about the week's progress, ups and downs, etc. It was immediately clear to me that I picked a great coach. Not only does Chris' own physique demonstrates his knowledge and expertise in bodybuilding, but he also possesses the capacity to easily and patiently convey the right tactics that your body needs to reach your personal goals.
As a client of Chris, you will get personalized regimens and diet targets that will help you achieve your goals whether you are training for a competition, trying to lose weight, or anything in between. He will be there to answer any and all questions you have. If you want to change your life and live a happier, healthier lifestyle, hire Chris.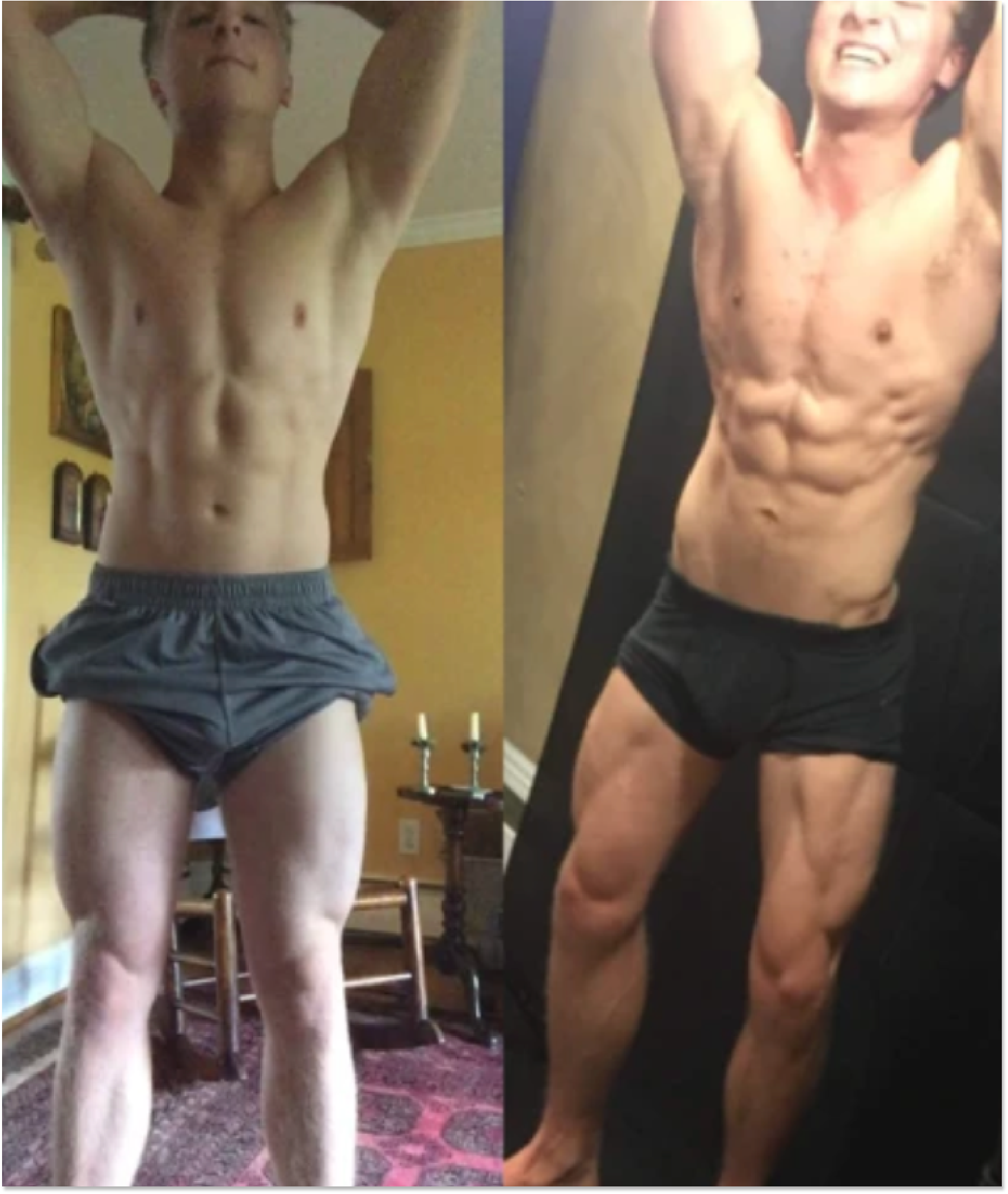 My transformation with Chris lasted 6 months. I originally handpicked Chris knowing he was a part of the "Legends of Aesthetics," who inspired me with their insane 3DMJ conditioning. I was a guy who carb cycled after a year of lifting and looked incredibly flat and couldn't move any weight. Going to the gym became almost like a chore to me. As I bulked a few months later, I was a fluffed up 162 lbs, at 5'7. And I did not really look forward to going to the gym. My diet was inconsistent and frankly, I thought my genetics were subpar.
So then at the start of prep I was at my second year lifting and the noob gains were coming to an end, my strength was dwindling, as well as my motivation.So I saved up and bought a 6 month plan with Chris to help myself get back into the game. Chris assigned a flexible dieting plan to help me achieve my goal physique. So I started out at 162 and slowly dieted in a span of 12 weeks and ended up at 145 lbs. Dieting was slow and not that difficult. What surprised me the most was the way Chris factored in my training and diet. My lifts were going up as I lost the pounds. I had no idea this was possible and Chris backs up his knowledge with science. 
Overall, Chris was an excellent coach and I would highly recommend him to anyone who is looking to get into the best shape of their life.

JD Schmidt
Youtube: schmidtgainzfitness Instagram: jdschmidtt Facebook : jd Schmidt
"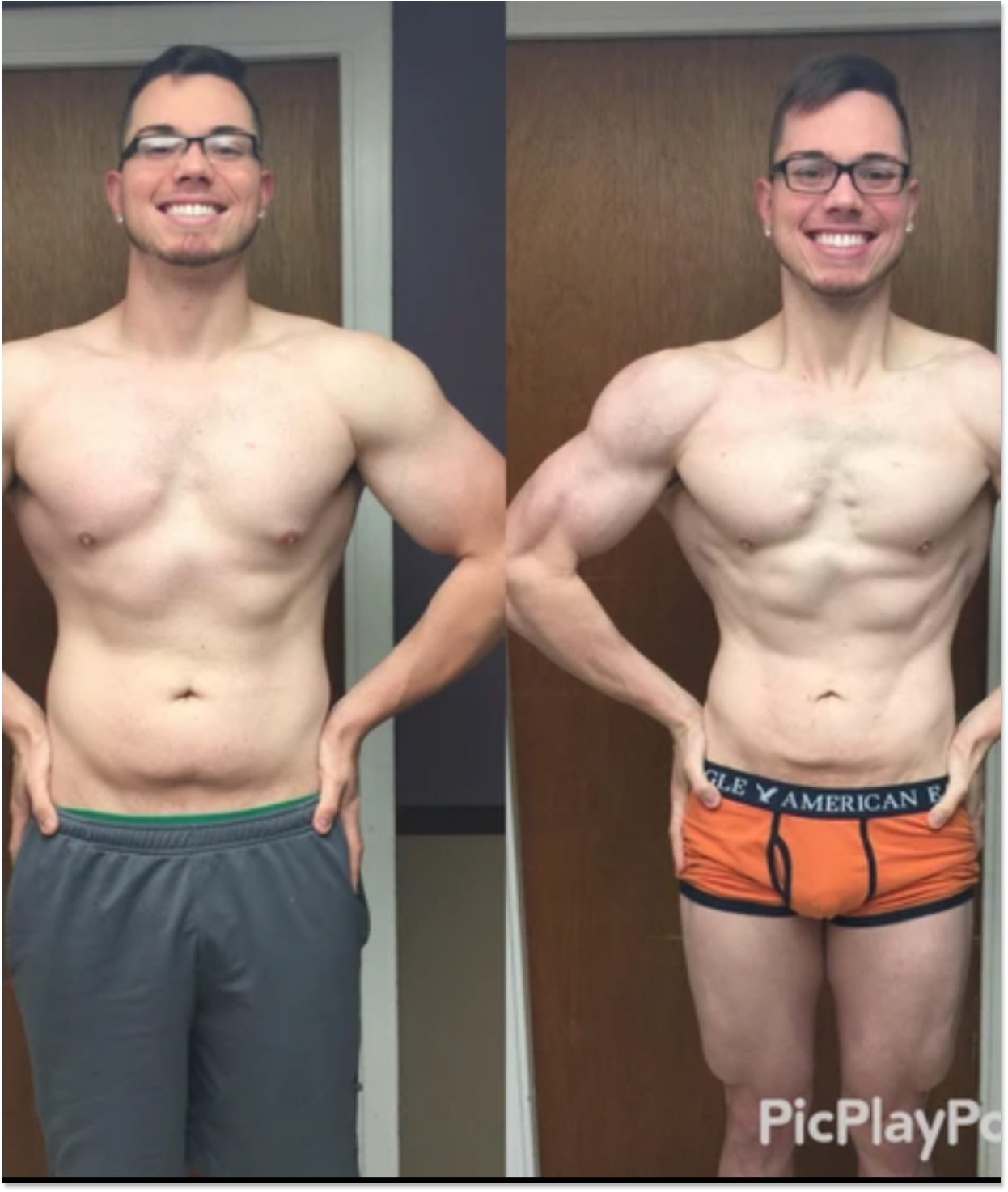 Wow! What a journey, where do I begin!? Well first off I have been lifting for a few years now and I have invested in multiple coaches before I found Chris. I fell into the low carb trap and cardio everyday by many of my coaches who were old school and didn't even act like they cared. The crazy thing about all that Is that these are people I knew in person, some of them being "pros". When I saw a transformation by an online client named Anthony Millan with Chris Elkins, that's when I said what the hell let's try it. Chris Elkins is also coached by a respectable natural bodybuilding team 3dmj so when I saw that, I knew I was in good hands. I started with Chris September 2015 and when he first gave me my diet I was so scared to be eating 400 plus carbs and doing little cardio, like my body craved the cardio sessions. But throughout my journey, Chris has been there every step of the way, even when I messed up two days by binging Chris was there to give me a rebound protocol and he made sure to tell me everything will be okay, because of course when we binge we blame ourselves. I plan on staying with Chris for a few year to reach my genetic potential and possibly become a natural pro bodybuilder. I have never met a more humble and personable coach in this fitness industry like Chris, I even Facebook message him all the time and he's always responding. I can't believe in the many months we have worked together how much my body has changed. Building muscle and losing fat is known to require a 'pill or needle", but with Chris all you need is consistency, patience, and of course CARBS! Almost seven months with Chris and I am down roughly 35lbs and have a complete new outlook on cardio, training, and food. I was able to get rid of my sodium fear as I would always watch my sodium intake even while practicing "IIFYM" but Chris always reassured me not to worry and eventually I listened and I am glad I did. Let's just say I add salt and condiments to everything now! Hiring Chris can be the best decision you make for your fitness goals as long as you trust the process and listen. He gives you everything you need to be successful. He works full time, has a wife and two kids and still manages to be there for you every day when you need him. I feel like Chris is more than a coach to me, he has become a friend and my dream is to meet the man that changed my life forever one day. I work full time and go to school full time and everything fit into my schedule. If you have any questions regarding Chris or his programs, feel free to shoot me a message on my social media –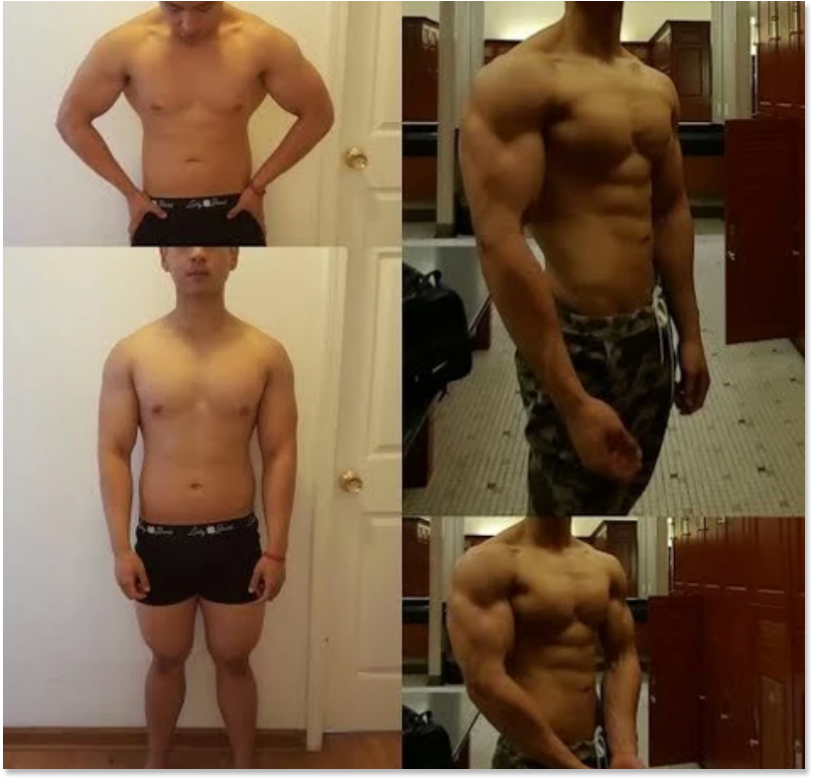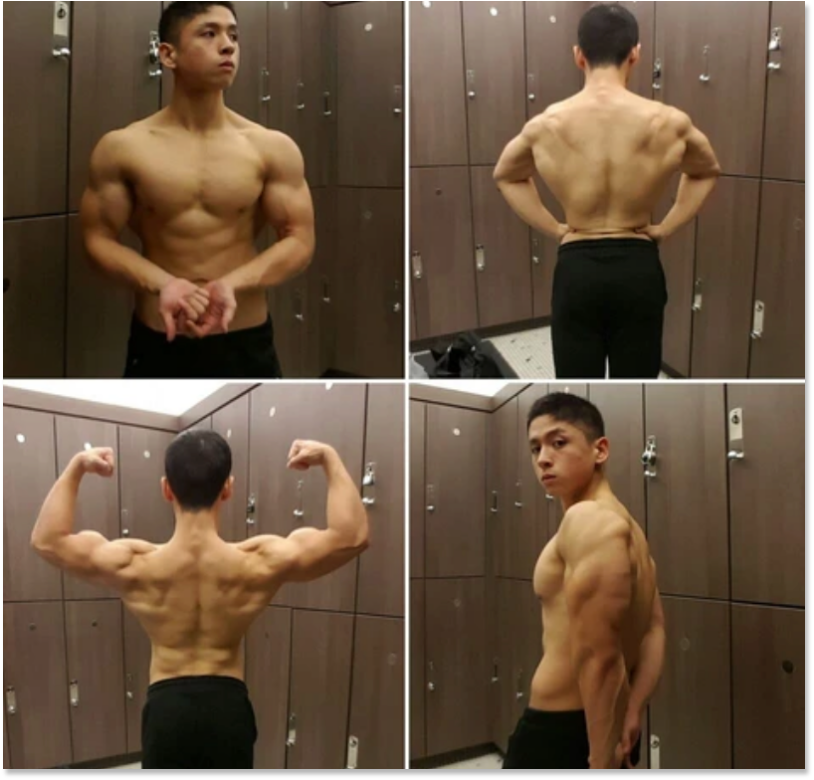 Where I do even start?
This flexible dieting program was imperfectly perfect. Just as it should be. 
TL;DR - Chris Elkins is the man with a plan! 
 To be quite honest, I was a bit discouraged when I first heard that Coach Elkins was going to be my online coach for 16 weeks. Truth be told, my goal was to work with Matt Ogus from the former Legends of Aesthetics. Little did I know, however, Chris was about to change my life forever in the fitness game. 
Regardless of your fitness experience, I honestly believe everyone interested in this field needs to have a good coach/mentor. After 7+ years of training and experimenting with bodybuilding/powerlifting, I've only recently admitted how selfish I was to think that I had to do this on my own. Not even in just the gym, but in all aspects of life, you have to realize that there are people out there who genuinely want to help you progress. My advice - let them. 
Cue Coach Elkins. To give you a brief teaser, Chris is one of the most knowledgeable, observant, and caring guys out there in the fitness game right now. For a guy I've only interacted with over email, he's changed my life more than many people in real life ever have. He actually gave me more attention than I did him over the course of 16 weeks. Keep in mind, this guy has a wife, 2 kids, a fulltime job, bodybuilding competitions, and still manages to put his 100% effort into his clients week after week. He is literally the living definition of "flexibility". 
Let the pictures and comments of his previous clients show you what he is capable of. More than that, let these pictures show you what YOU are capable of. Anybody can be informed of the IIFYM - flexible dieting lifestyle (long live the internet) , but it's up to you to make a change that goes in line with your goals and aspirations. Whatever the case may be, you don't have to do it alone. Give Chris a shot. 
That's about all I have for you here. If you need more detail on what to expect from Chris as it relates to my story, please feel free to shoot me a message on my Instagram @jhonny_depth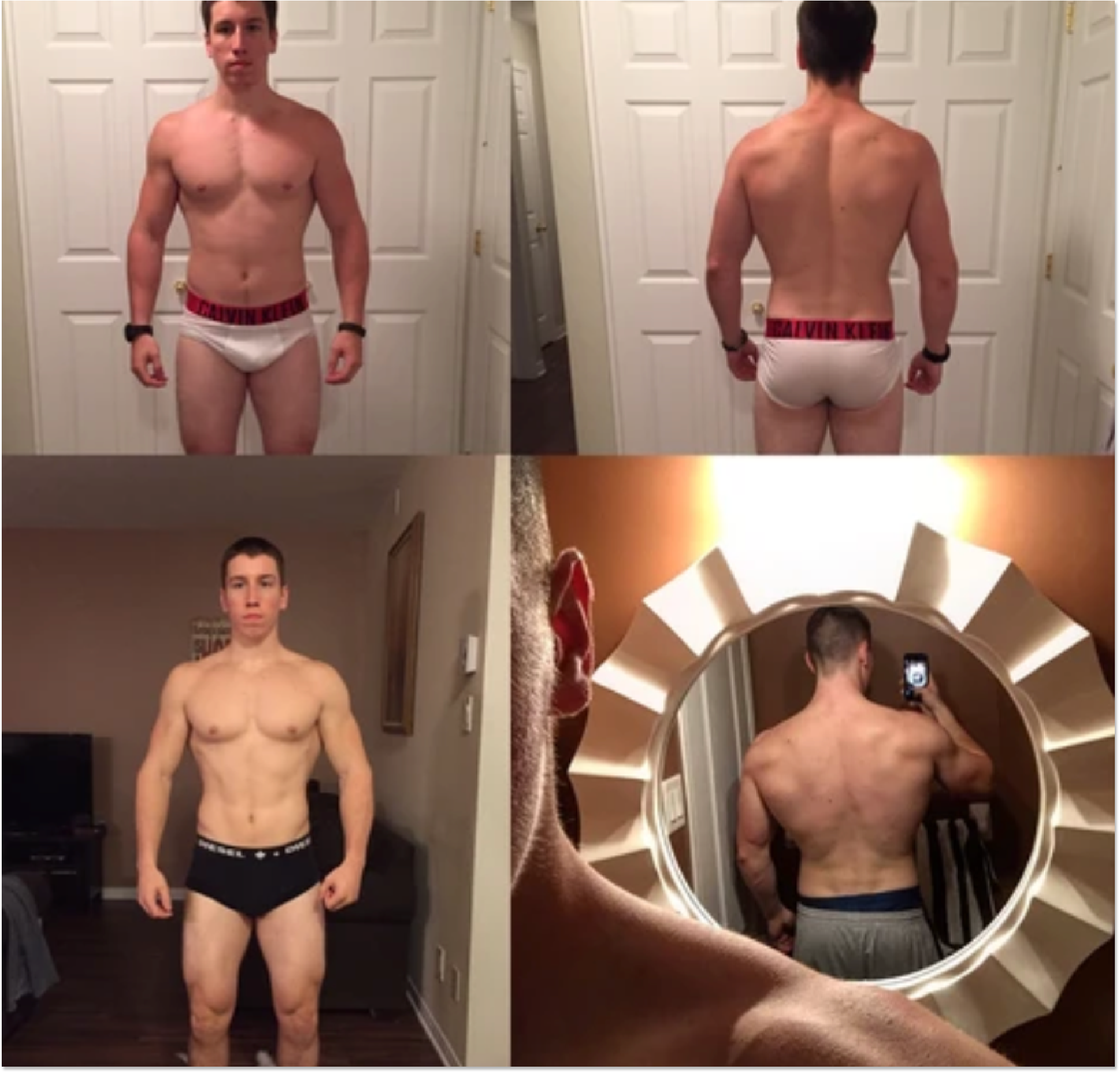 I called out to Chris Elkins for help with my nutrition. I've been training for over 3 years now and it's become a passion. Although I was making progress on my own, I wanted to take it to the next level. Chris is very caring and passionate in what he does. He will do everything he possibly can to help you and answer your questions. Due to his knowledge, wether it's related to training or to your nutrition, no matter what question I had for him I always received a helpful and enriching answer. Not only was I making physical progress, but I was also getting educated about my own body. To me, nothing is more gratifying than knowing how your body works. Thanks to Chris, I can now be optimal in regards to my progress. Some people worry about time and think that having a coach is time consuming… Trust me, with Chris it isn't. He adapts to your needs and schedule. I am currently a full time university student, I have a part time job and still managed to have the time to pursue the program I was given. Chris made everything fit in my daily routine. The tools he uses are very user friendly and can be used with ease. Chris pays attention to details and makes sure everything is on point, leaving you without any worry. Wether you want to do this professionally or simply to be in shape and live a healthy lifestyle, Chris Elkins offers affordable yet premium plans!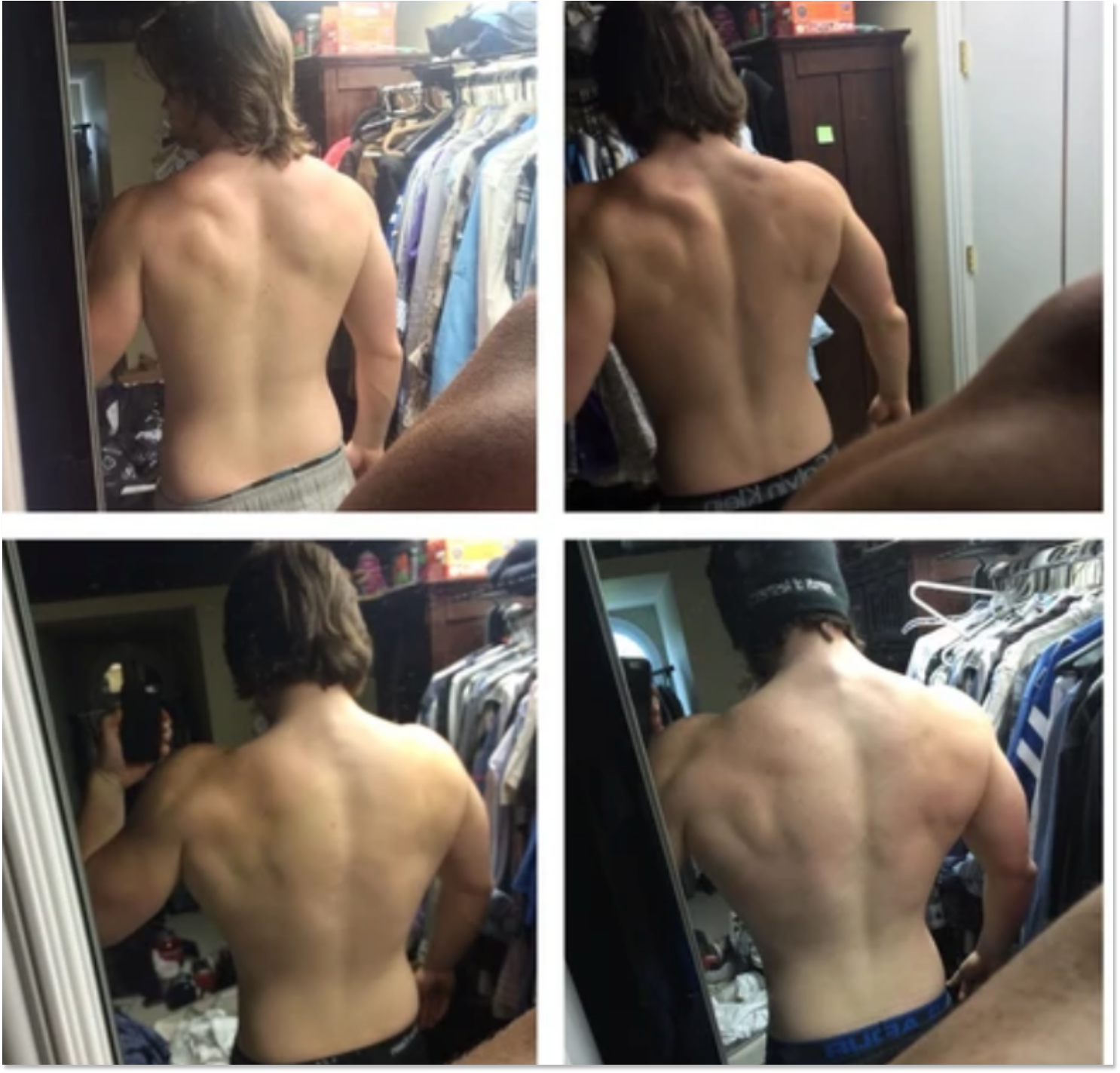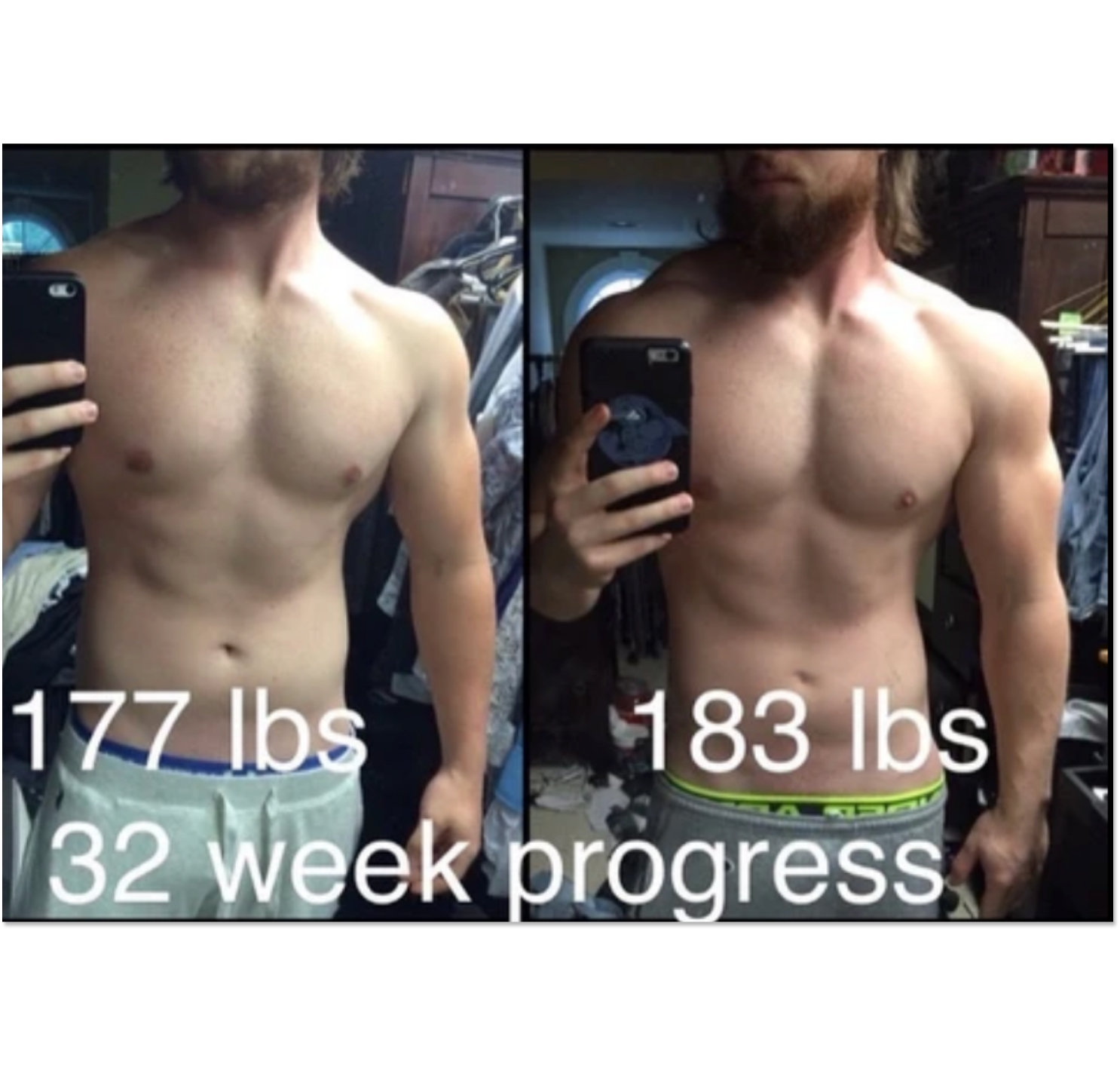 Chris Elkins has been a fantastic coach not only for his in depth knowledge of all aspects of fitness (Nutrition, Posing, Technique, Work-Out Plans, etc.), but he also teaches his clients on the way. I came to Chris with a basic understanding of flexible dieting and a poor gym routine. Through his teaching and coaching I have noticed "all kinds of gains" and gained an understanding for myself on all aspects of fitness. As a coach he is not only motivating and always there to help, but he is also right there doing it himself as well. The best type of coach in my opinion is someone who can not only tell you what to do and how to do it, but also explains why. SO if you are tired of not knowing what you're doing, or ready to take the next step in your physique, nutrition, or overall strength, Cutting Edge Physiques is the coaching you need!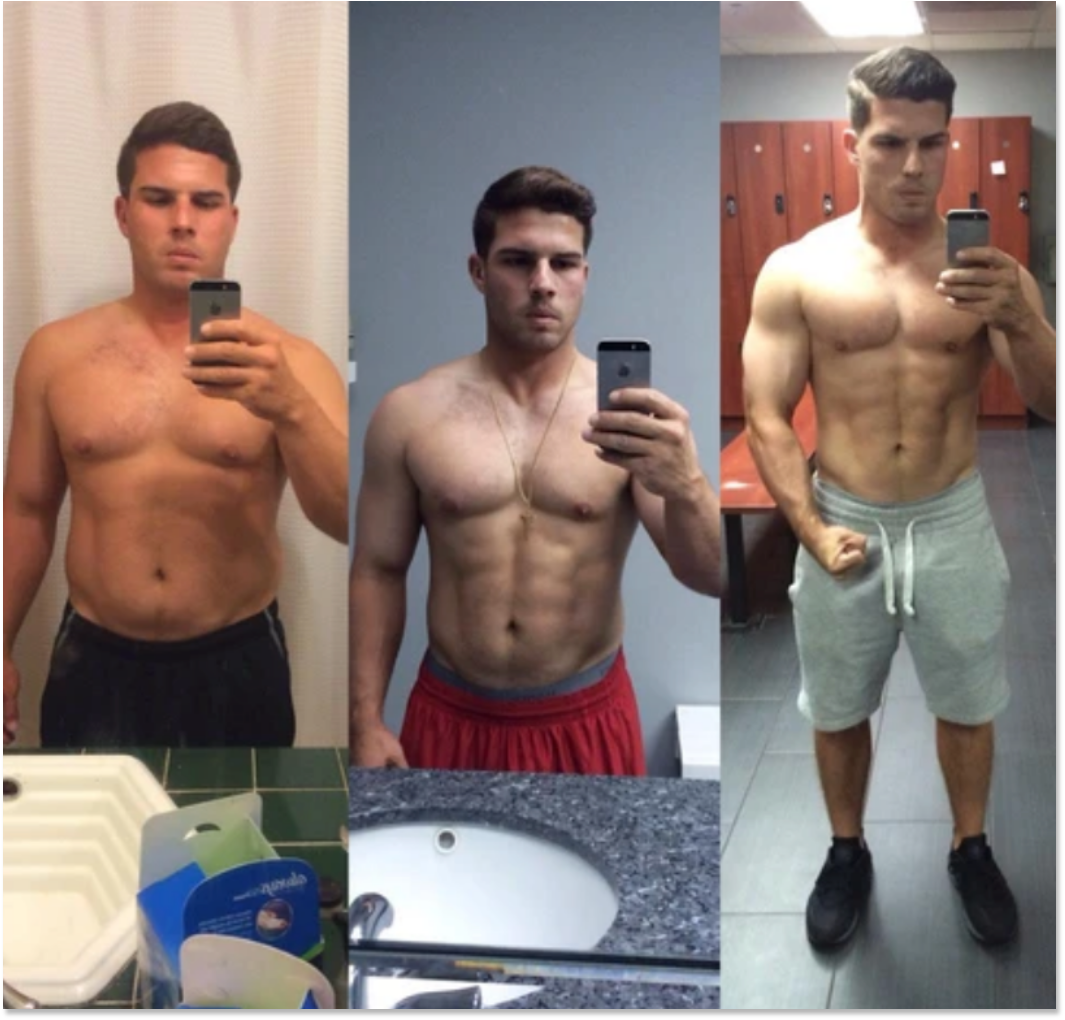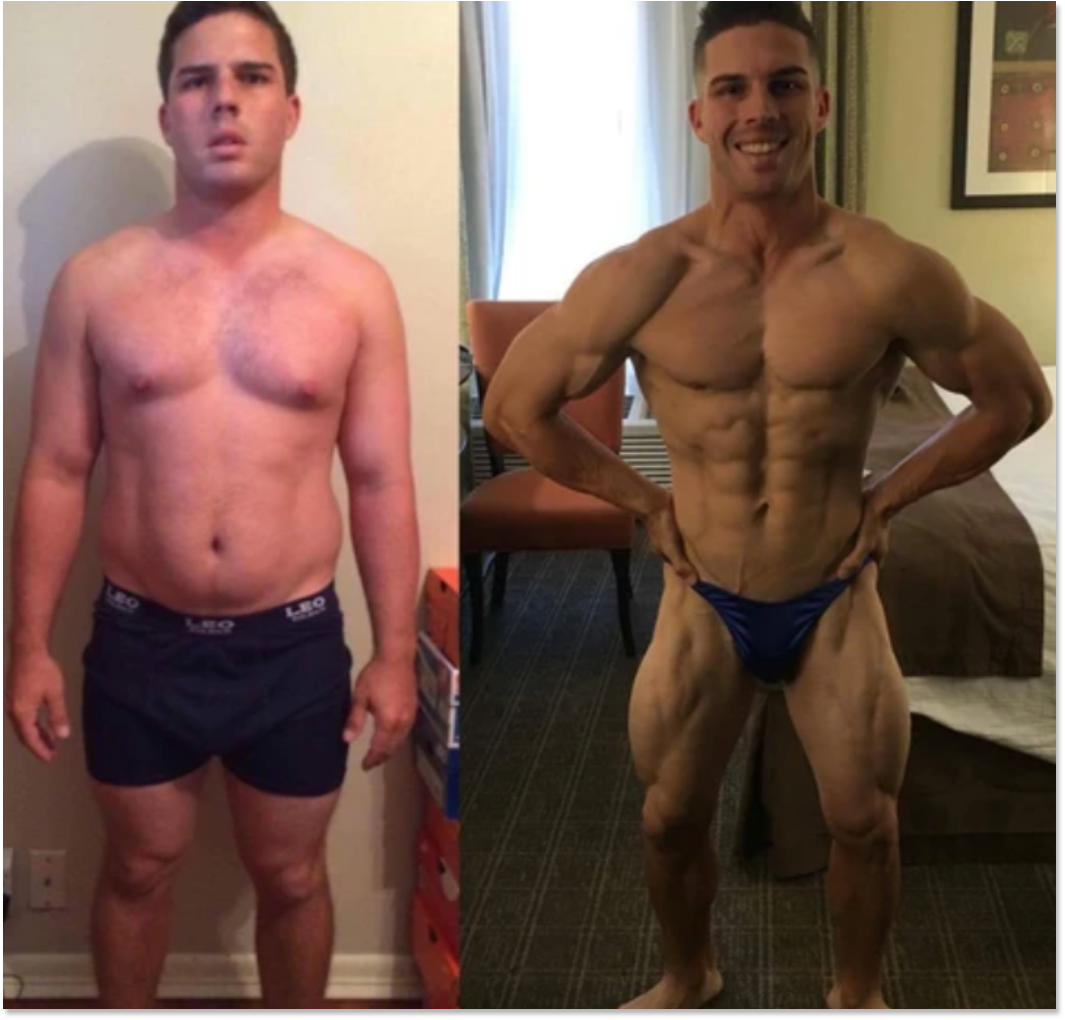 Just like anyone else in life, if you are not familiar with a proper meal plan or a gym freak It is easy to get complacent and let yourself go. Well that was the case for me. I always had somewhat of a fitness background, worked out on and off and wrestled in high school. But I was consistently eating out and just pretty much eating whatever I wanted at any given time of the day. One day I woke up and looked in the mirror and said this needs to change. I started watching YouTube videos and came across Chris Elkins' page. I started getting super inspired. I followed him on instagram and sure enough he posted an ad about online coaching. I didn't really know what it meant but I spend so much money on other stuff like shoes and clothes; I said it's time To invest in myself. Let me tell you, it's been the best investment so far. I've lost about 18-20 pounds in 4 months, managed to gain lean muscle while still losing fat. It has been one heck of a journey and it has changed the way I see food and life. Now I know pretty much every calorie that is going into my body. It's a great feeling when people see the change in you and you get complimented. It's just more motivation. On top of that, Chris has been a great coach and friend! Although he may not be there physically it is like he is right there with you! He lays out the path but it's up to you to follow it. If you trust in the program it will work! Yes, you will be hungry, yes, you will get tired and feel like not doing your cardio! But sometimes you have to be like Nike and just do it! Just do it!

Powered by AZEXO Shopify page builder